Exciting acrobatic acts to orchestral music! ‌ ‌ ‌  ‌ ‌ ‌ ‌ ‌ ‌ ‌ ‌ ‌ ‌ ‌ ‌ ‌ ‌ ‌ ‌ ‌ ‌ ‌ ‌ ‌ ‌ ‌ ‌ ‌ ‌ ‌ ‌ ‌ ‌ ‌ ‌ ‌ ‌ ‌ ‌ ‌ ‌ ‌ ‌ ‌ ‌ ‌ ‌ ‌ ‌ ‌ ‌ ‌ ‌ ‌ ‌ ‌ ‌ ‌ ‌ ‌ ‌ ‌ ‌ ‌ ‌ ‌ ‌ ‌ ‌ ‌ ‌ ‌ ‌ ‌ ‌ ‌ ‌ ‌ ‌ ‌ ‌ ‌ ‌ ‌ ‌ ‌ ‌ ‌ ‌ ‌ ‌ ‌ ‌ ‌ ‌ ‌ ‌ ‌ ‌ ‌ ‌ ‌ ‌ ‌ ‌ ‌ ‌ ‌ ‌ ‌ ‌ ‌ ‌ ‌ ‌ ‌ ‌ ‌ ‌ ‌ ‌

April 23
Barbara B. Mann Performing Arts Hall
13350 FSW Pkwy, Fort Myers

Cirque de la Symphonie's founder Alex Streltsov is excited to be returning to Barbara B Mann's marvelous venue for the 4 th time since 2012 to perform with Gulf Coast Symphony. Though he retired as a performing aerialist in 2017, Alex travels with his troupe of world famous artists… READ MORE

Watch the video bellow!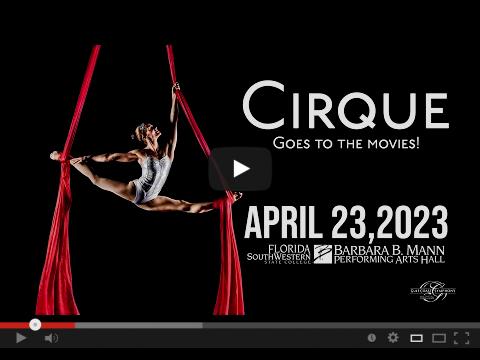 Exceptional cirque artists — aerial flyers, acrobats, contortionists, dancers, jugglers, balancers, and strongmen — bring the magic of cirque to the concert hall, set to music from some of the greatest film scores of all time!

Tickets From $39

BUY TICKETS

Production Sponsored in part by Anthony & Patricia Werderistch;
Stacey Gossmann & Sheryl Leifeld 239.277.1700 | GulfCoastSymphony.org
Follow us on our social media for more updates: