FORT MYERS, FLA. – Even with the COVID pandemic and Hurricane Ian bookending their
educational experience, all 17 of Florida SouthWestern State College's (FSW) Dental Hygiene
program 2023 graduates have passed the National Board Dental Hygiene Exam (NBDHE).  

"FSW's Dental Hygiene faculty prepare our students to apply critical thinking and evidenced-
based care through the application of rigorous didactic examinations, laboratory competencies
and clinical performance evaluations throughout the program," said Karen Molumby, FSW Dental
Hygiene Program Director. "The diligence and hard work by the faculty and staff in the dental
hygiene program has ensured years of success on the National Dental Hygiene Board Examination
(NBDHE). We are proud of our students and their academic accomplishments."  

The Associate in Science degree in Dental Hygiene at FSW is fully accredited by the Commission
on Dental Accreditation. Dental Hygiene students take the NBDHE in March while enrolled in their
last academic semester at FSW.  

Approximately 94% of FSW's Dental Hygiene program graduates remain in Southwest Florida and
work in local dental offices and facilities following graduation.  

To learn more about FSW's Associate in Science in Dental Hygiene program,
visit www.fsw.edu/academics/programs/asdentalhygiene.   

Florida SouthWestern State College is Southwest Florida's largest and most affordable
institution of higher education. Annually serving nearly 22,000 students globally, FSW offers
a variety of nationally-ranked, career-focused academic programs with two- and four-year
degrees and professional certifications, several with 100 percent licensure pass and job placement
rates. Study and travel abroad opportunities are available for students through FSW's Center for
International Education. Students are also active in clubs and programs catered to their interests.
Visit www.FSW.edu for more information.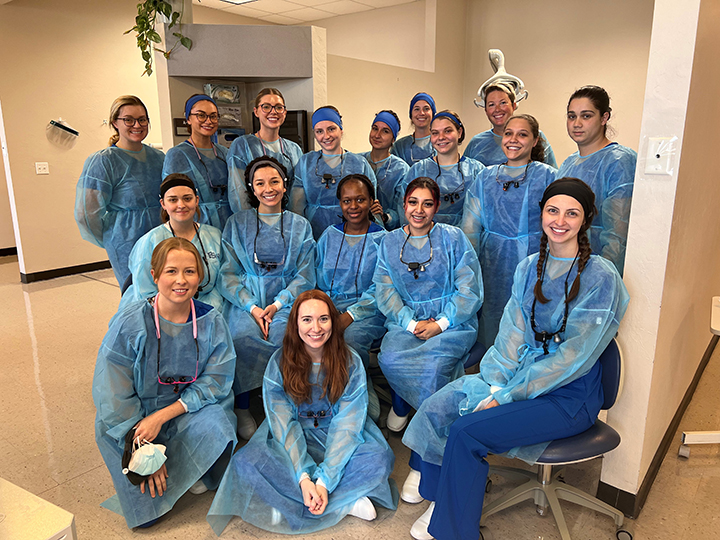 FSW's Dental Hygiene Class of 2023
   
Florida SouthWestern State College
8099 College Parkway
Fort Myers, FL, 33919

For all inquiries, please contact us at: jennifer.young@fsw.edu